Would you like to improve the performance of your brewing systems?
Whether in the form of maintenance, overhauls or spare parts: Steinecker offers a range of Lifecycle Service solutions for breweries.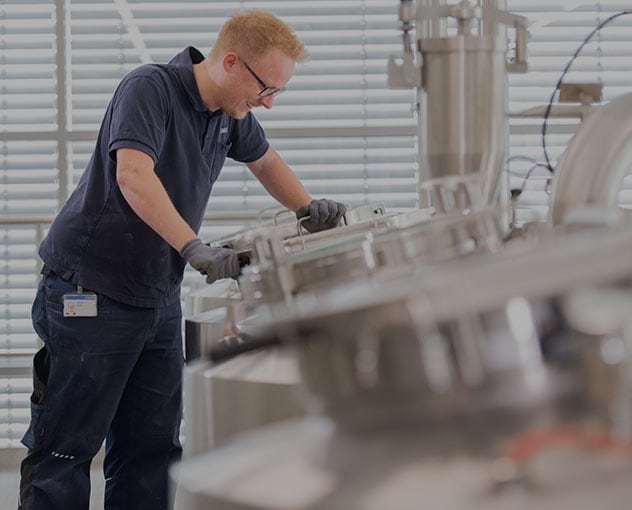 Service Level Agreement (SLA)
With Steinecker Service Level Agreements, you receive individual Lifecycle Service products combined in a complete package. They may include planned maintenance, training sessions, technological audits or remote services, or any of the other products from our portfolio. Rules regarding the availability of spare parts can also be included here. The scope of your personal Steinecker SLA is focussed directly on your requirements and is set out in an agreement, as a five-year program for example.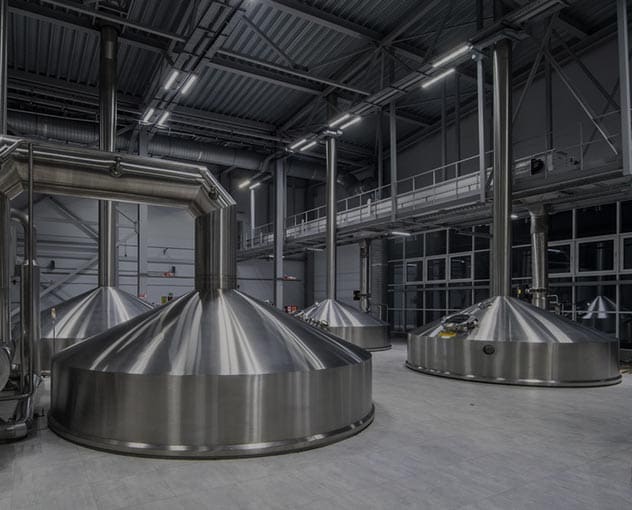 Performance Assessment
A Performance Assessment is arranged in modules and can be put together individually in line with your needs. The core of the first stage are audits from the areas of technology, energy and engineering which are framed by a careful analysis of your system and recommendations for optimisations. The optimisation potential discovered in the audits is then implemented in the second stage.
Learn more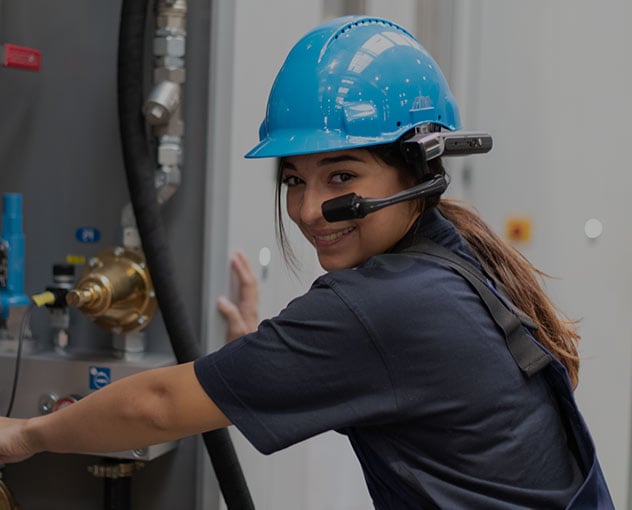 Argos
Argos offers you live support by means of augmented reality in addition to telephone support. This means that by using smart glasses, smartphones or tablets on your own system you can receive immediate help from a Steinecker support specialist – as if they were directly on site. An appropriate internet connection is all that is required to use the service.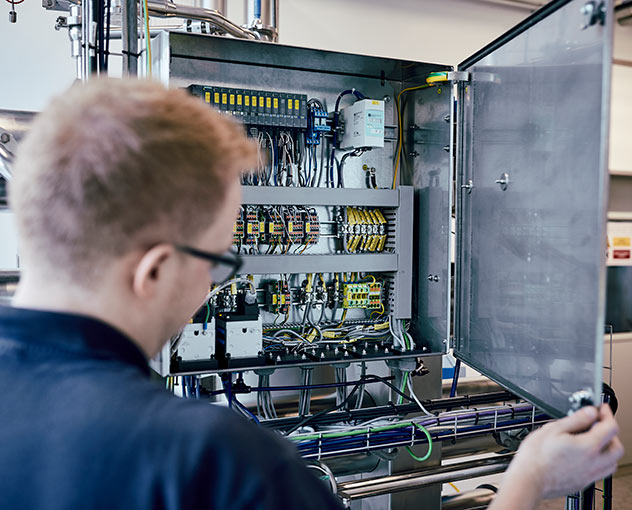 Embedded Staff
With its "Embedded Staff" Steinecker supplies a systems expert to provide support directly at your company over a longer period. A Steinecker technologist or a service engineer accompanies your employees as they go about their daily work and helps them if they have any problems or questions during production.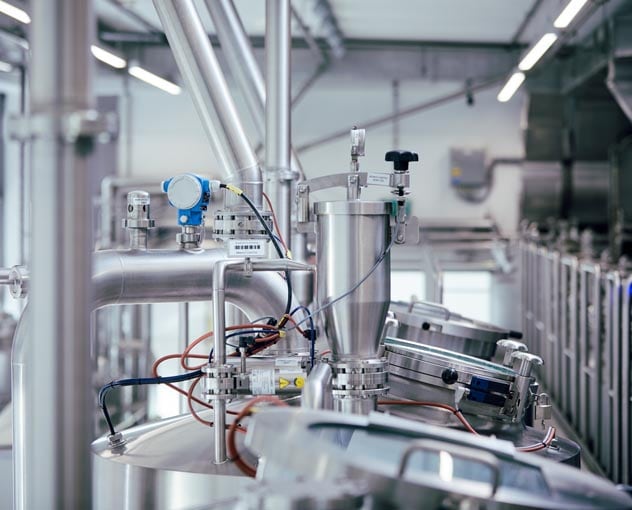 Scheduled Maintenance
Steinecker accompanies you through your entire maintenance process. Scheduled Maintenance includes a detailed inspection (to determine the current condition of the system), a smooth overhaul (target condition of the system parts), as well as close and transparent communication between all those involved throughout the entire sequence. We work together to achieve the required result through close collaboration and suitable documentation. We ensure the technical availability of your systems with a lasting effect and guarantee a transfer of knowledge between your personnel and Steinecker.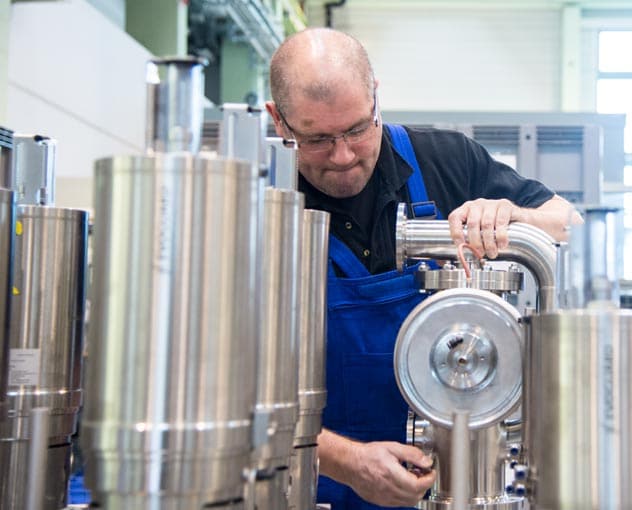 In-house Overhaul
When performing On-site Overhauls, Steinecker offers breweries in many regions of the world the possibility of either having individual assemblies simultaneously overhauled in-house at the Steinecker plant in Freising or having them directly replaced with components which have already undergone a general overhaul. This thus allows you to restart your production after the shortest time and minimises downtimes. We also offer support in the organisational work involved with the In-house Overhaul or replacement program.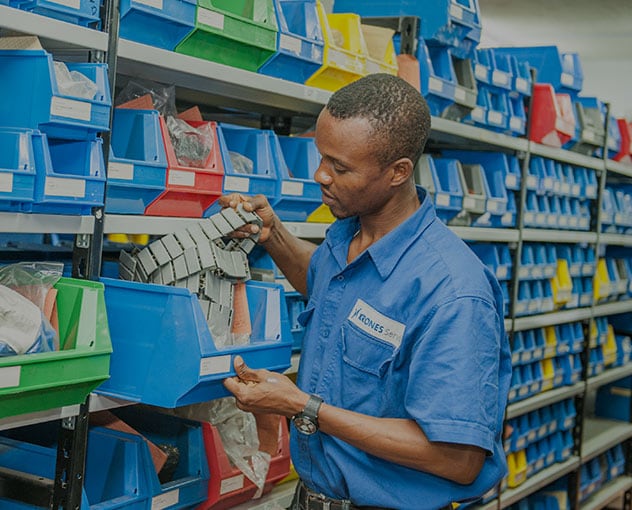 Spare Parts Package
With our Lifecycle Service, your wish is our command when it comes to the supply of spare parts. We always check the quality of our parts through to the finest detail to ensure that they meet the highest demands. An ingenious warehousing system – which alone holds around 170,000 parts in the Krones Group sites in Germany and over 25,000 stock items in the global centres – ensure that we can guarantee very short delivery times worldwide. You also have the option of ordering spare and wear parts which are designed to exactly suit your system quickly and easily online at Krones.shop.
Krones.shop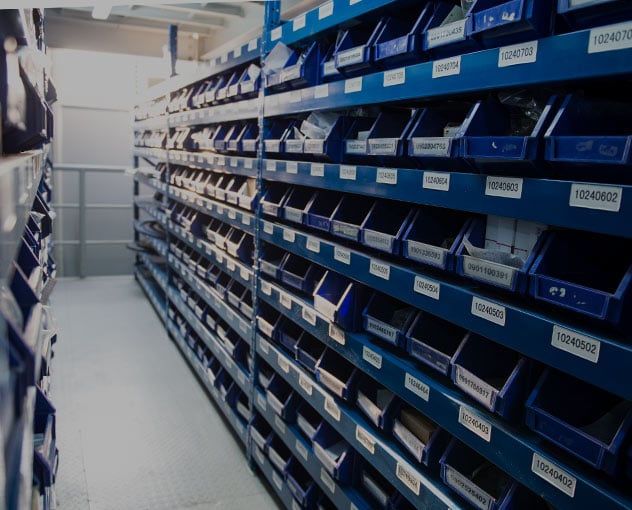 Stock-keeping Package
Using an individually coordinated warehousing package allows you to optimise your spare parts supply, thus ensuring the continually high availability and productivity of your system. You can benefit from our many years of experience in the field of warehousing as we frequently keep the necessary parts either in your warehouse or in one of the global Krones warehouses – and can thus ensure a quick supply if necessary.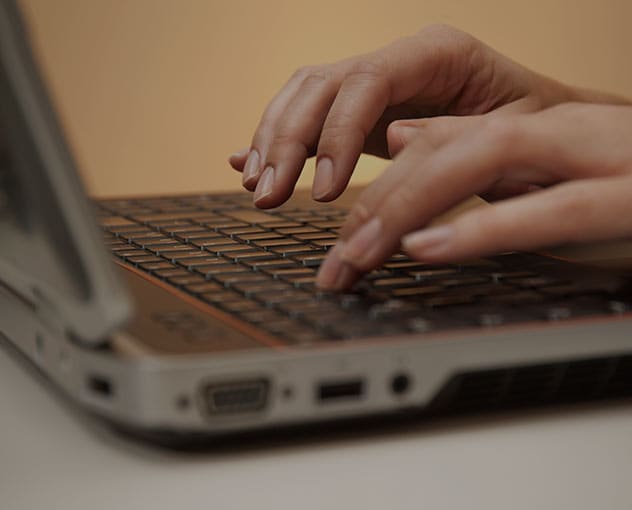 Support Contract
We create individual maintenance concepts that are customised to suit your requirements and your budget. The Steinecker Lifecycle Service Support Contract forms the basis of our quick, uncomplicated and competent assistance and ensures long-term line availability. This includes, for example, an annual all-inclusive supply fee and discounted support times in the form of hourly packages.
Would you like to improve the performance of your brewery equipment?