Brewing is our passion, service is our strength
Since the spring of 2021, Steinecker GmbH is active as an independent corporation within the Krones Group. This now means that not only its technological know-how, engineering and manufacture, as well as its research and development are grouped at one site, but also the entire project management and parts of automation and after-sales service – in short: everything you as a brewery expect from a supplier for a successful, long-term business relationship.
You benefit from clearly defined contacts, short coordination channels and the security of knowing you have a strong and competent partner at your side for the entire lifetime of your system. It does not matter if you wish to set up a greenfield brewery or would like to optimise your existing equipment: for the entire Steinecker team, your requirements, your wishes and your project are always their top priority – from the point of your initial deliberations on making a new investment through to the achievement of your desired performance during production.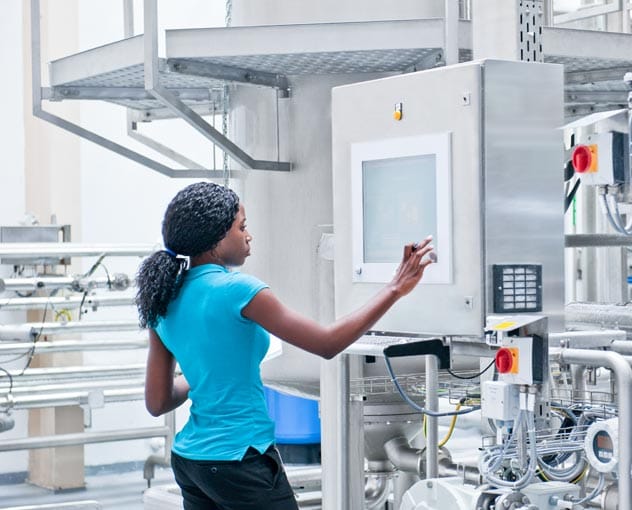 Combining strengths with strengths
Regardless of whether during installation and commissioning or after-sales support: when it comes to service, you can benefit from the strong global presence of Krones in whose affiliated group Steinecker is embedded. With over 100 sites around the globe, Krones has a unique sales and service network – meaning you too can benefit from round-the-clock availability, quick reaction times and short distances.
Krones Sales and Service Network
Your success is our goal
Long-lasting, successful partnerships are based on mutual trust. And you can place exactly this kind of trust in Steinecker without a second thought: Trust that our competent teams will carry out even the most complex project with a focus on solutions and with a collaborative spirit. Trust that the Steinecker specialists will keep a cool head even if the unexpected happens and will master any challenges in the best way possible. And last but not least, trust that we will also guarantee the efficiency of your lines in the long term through our comprehensive range of services.
Steinecker provides you with
innovative technologies combined with the traditional art of brewing.
solutions for energy efficient production.
engineer expertise combined with practice-oriented brewing expertise.
professional systems engineering.
long-term partner-based service for a consistent line performance with consistently low operating costs.