New Realm Brewing in Atlanta, Georgia, may be a new name on the craft brewing scene, but the leadership team are anything but rookies. Partners Carey Falcone, Bob Powers, and Mitch Steele have nearly a century of combined experience in beer and brewing.
When they first decided to form New Realm Brewing seven years ago, they considered it a culmination of their life's work. "For us, it wasn't about hitting a revenue target, barrel output, etc. It was about creating something special and doing it differently – from our brewhouse to tiling the floors to the way we treat our employees," says Falcone, President and co-founder. He and Powers had both come up through the ranks with major US beer companies, and were tired of the corporate culture. "In starting New Realm we didn't have to change a culture, we created our own culture," says Falcone.
"The best one that we're looking at''
Steele had brewed with a Krones system in his previous role as brewmaster for California-based Stone Brewing Co., which had installed a Steinecker brewing system at its Virginia brewery. "The quality of the equipment is top notch. The consistency of the processes is top notch. The engineering support that Krones has is amazing – much higher level than I've seen with a lot of other companies over my career," says Steele. So when Falcone asked for his input on what brewhouse to select, Steele did not have to deliberate. "Carey asked me point blank: 'What's the best one that we're looking at?' And without hesitation I said, 'a Steinecker brewhouse,' and I stand true to that sentiment," says Steele.
I felt like we have one of the best brewmasters in the world, so let's put him on the best brewhouse in the world.
Carey Falkone
To be precise, they opted for a MicroCube. The fully-automated system provides the quality and flexibility New Realm needed. With the Botec F1 process control system, recipes are automated and reproduced with consistent quality and accuracy.
In all, Krones delivered for the brewhouse a 20-barrel, 4-vessel Steinecker MicroCube and a vapour condenser for warm water production as well as the cellar comprised of sixteen 42-barrel, multi-purpose vessels, a system for yeast storage and propagation, and a water deaerator.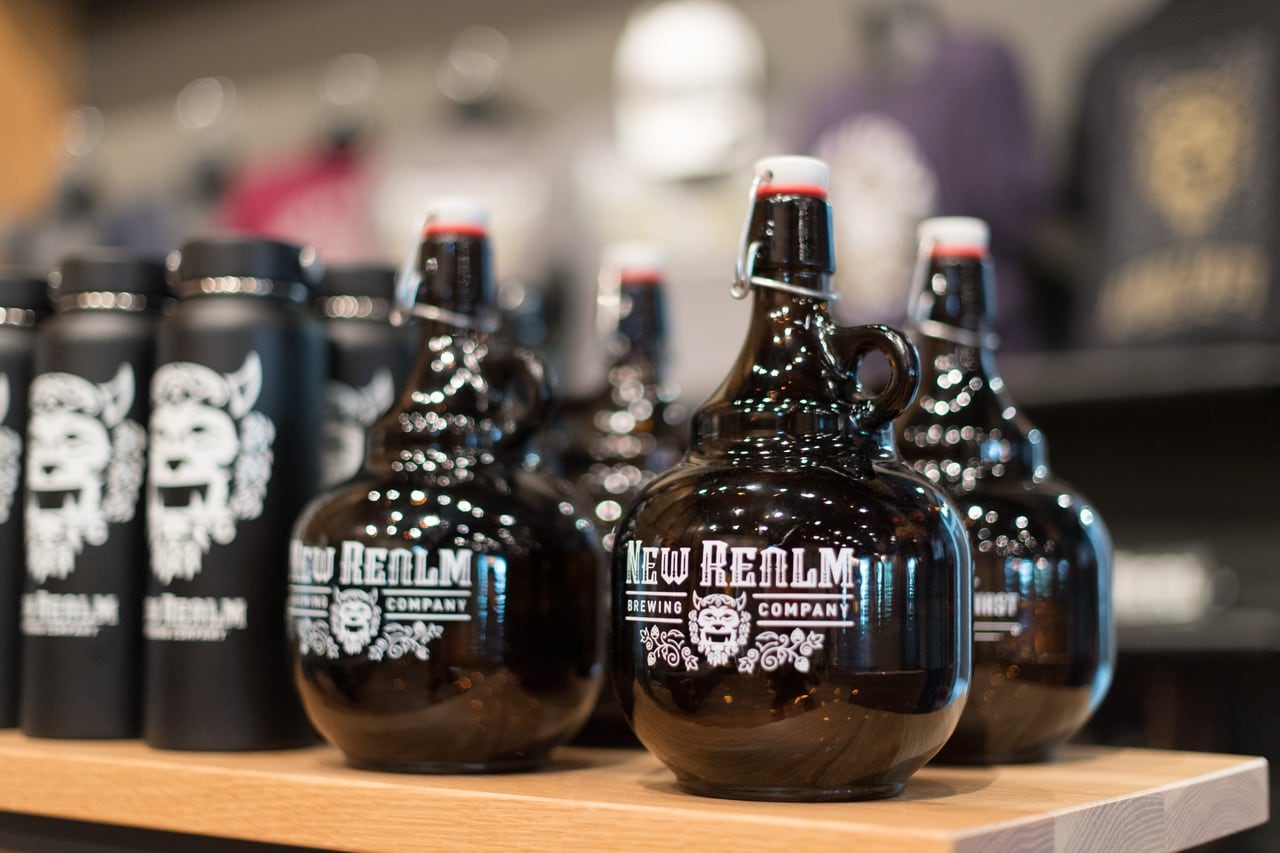 A reliable partner
In addition to meeting their technological and production demands, CJ Ptnicki, Director of Brewing Engineering, says Krones showed tremendous responsiveness and commitment to getting the job done right. "The guys who showed up for installation were very impressive. They really know their stuff, and they were committed to getting a solution in a timely manner," he adds. Taking all things in consideration, when asked what was the best part of working with Krones, Putnicki noted the quality of service.
The best thing about Krones is the people – they are responsive, committed to going above and beyond.
CJ Ptnicki
Falcone uses the word "partner" in describing his relationship with Krones. "Krones has been an amazing partner," he says. "We were looking for a long-term partner, not just a one-time vendor. Krones, with its extensive experience and breadth of products and solutions, became the obvious choice for us."
New Realm recently opened a second location in Virginia Beach, Virginia, at the site of the former Green Flash Brewery. Existing equipment there meets their needs for now, but Falcone says future expansion plans include Krones equipment.
Wouldn't that be something for you too?
---
Selected machines and solutions