There hadn't been a brewery of this size built in Russia in over a decade. And this one, for Tatspirtprom for an annual capacity of two million hectoliters, was completed in record time: the first brew was mashed in just one year after the contract was awarded. The project marked Krones' first turnkey brewery in Russia and the company's fastest turnaround to date on a project of this magnitude.
The large-volume tanks – like those for fermentation, storage, and bright beer – as well as parts of the brewhouse were a critical aspect of this project. To get them to their destination, Krones chose instead of road transport the logistically much simpler but longer option of shipping by water freight. The route looked like this:
There was one additional obstacle to be overcome: because the Volga often freezes solid in winter, river transport shuts down in early November. So the oversized shipping containers would have to arrive no later than October 2017 – leaving only a very narrow window for manufacturing the tanks and brewhouse. Eight weeks had to be set aside for the journey by water: two for the sea route to St. Petersburg, four along the Volga and Kama Rivers, and another two in Chistopol harbor for unloading, customs, and preparation for transport to the construction site. "We delivered everything for this big project just-in-time, which enabled us to complete the job on its tight schedule," says Natalja Küffner, project lead for Krones AG. "And that was only possible thanks to the excellent cooperation of the customer," she adds appreciatively.
Besides water freight, which carried the lion's share of the 82 oversized shipping units, road freight also played an important role. No fewer than 235 trucks carrying standard containers made the 3,200-kilometer trip through the Czech Republic, Poland, and Belarus to Chistopol. The journey took each driver eight days – wide loads took twice that time. To ensure that everything went smoothly, Krones' logistics team meticulously planned every detail of the trip, especially ensuring that the oversized loads would not run into bottlenecks along the way. As a result, everything arrived safe and sound and on time.
The managers responsible for the project on Tatspirtprom's end were extremely pleased with the outcome: "We spoke with five different vendors ahead of this project. But we are glad to have chosen Krones. I don't think we would have managed to stay on schedule if we hadn't," explains Irek Minnakhmetov, General Director of Tatspirtprom.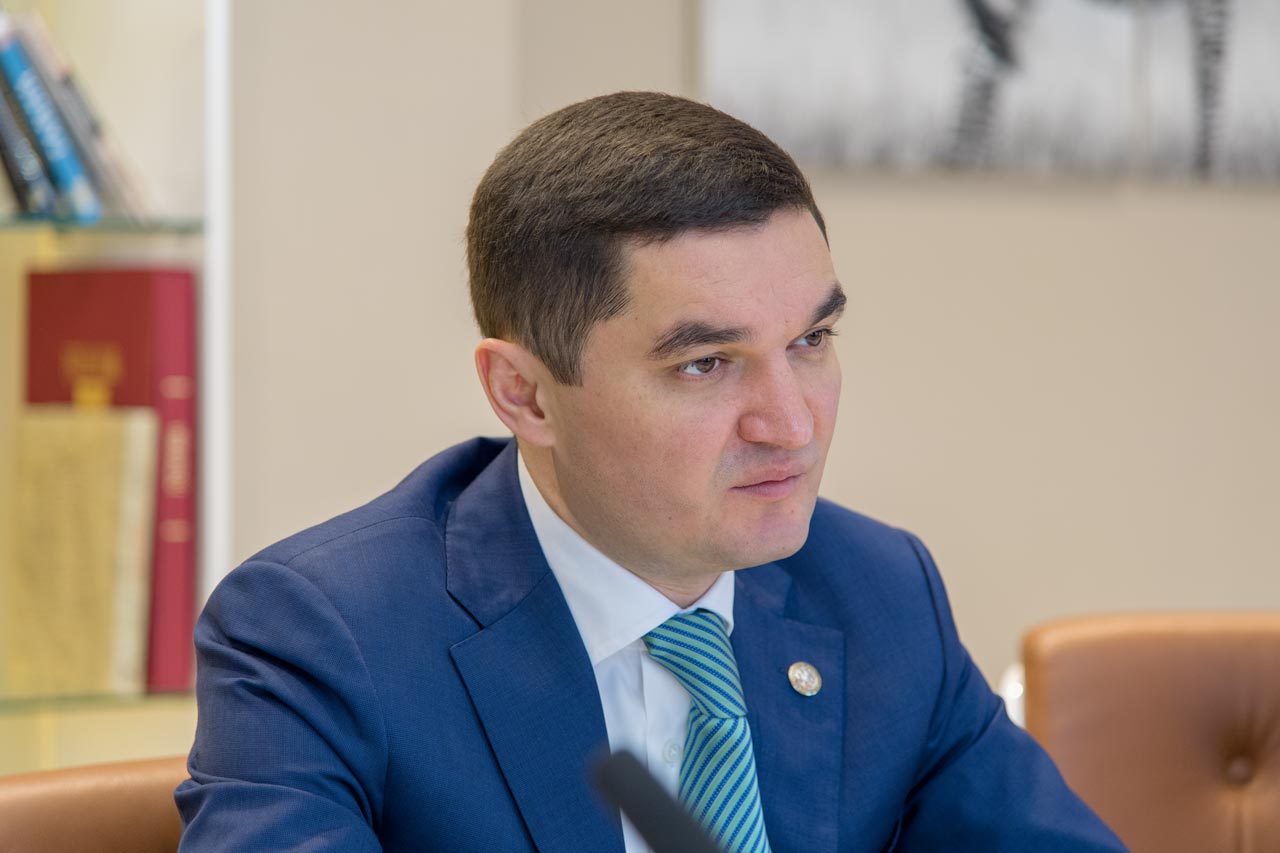 Krones was the only vendor able to offer us a real turnkey solution. As I see it, Krones has in us a strong local company with great potential and we have in Krones a worthy partner for accomplishing our plans.
Irek Minnakhmetov
All process technology from Krones
In terms of process technology, the project's scope included a complete brewhouse designed to produce 450 hectoliters per brew at twelve brews per day and mash in beers with wort at up to 15.5 degrees Plato. It consists of
Product holding tank
Whirlpool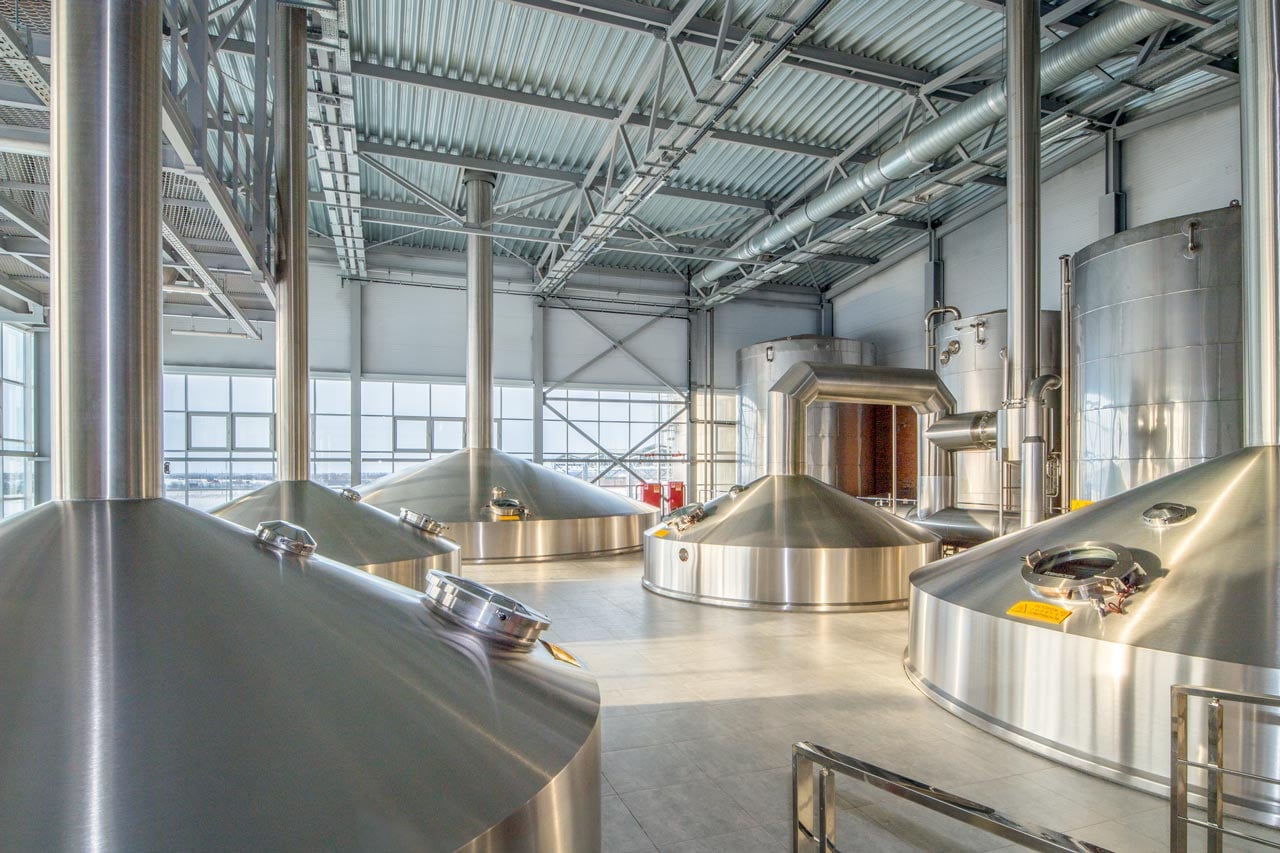 The company does not plan to process unmalted grain. "We place a high value on the quality of our beer, so we use 100 percent malt for brewing," stresses Executive Director Rishat Khasanov.
In the first phase of construction, Krones installed a brewery with a capacity of one million hectoliters: 18 cylindro-conical fermenters and storage tanks, each with a net volume between 1,000 and 3,600 hectoliters. The tanks are connected by way of pipe panels. In the second phase of construction, at the end of 2018, another twelve tanks at 3,600 hectoliters each increased the brewhouse's capacity to two million hectoliters. The yeast storage system was also expanded by two tanks.
For filtration, Tatspirtprom opted for a combination of a TFS kieselguhr (diatomite) precoat filter and a TFS PVPP filter plus a centrifuge. Ten fully automated bright-beer tanks fitted with Evoguard double-seat valves make the beer ready for bottling, canning, or kegging. All of the process technology is controlled by way of a data-driven Botec F1 process control system.
Krones was also responsible for all utilities, from the water house including a steam boiler as well as a NH3 water cooling and iced water system to CO2 recovery, compressed air and CIP systems all the way to a Hydronomic RO reverse osmosis water treatment system.
Three filling lines
Krones also installed three complete filling lines:
A non-returnable glass bottling line dimensioned for 30,000 0.5-liter non-returnable glass bottles per hour
A non-returnable PET bottling line for 17,600 1.5-liter non-returnable PET containers per hour
A canning line for 30,000 0.5-liter cans per hour
In addition, a Kosme KSB Gigablow stretch blow-molder produces 30-liter PET kegs at 200 containers per hour. "From the very beginning, we had decided to invest in all packaging options. That gives us flexibility to respond to market demand," says Irek Minnakhmetov. "In the launch phase, PET kegs, stainless steel kegs, and PET bottles were especially popular."
White Kremlin Brewery, named after a building of the same name in Kazan, Tatarstan's capital city, produces 14 different beers in 28 stock keeping units. Tatspirtprom also brews the Bavarian beer brands König Ludwig and Kaltenberg under license. "As a result, we not only have process and filling technology from the Bavaria-based world market leader Krones here in Chistopol, we also have the brewing expertise of a premium Bavarian brewery," says Irek Minnakhmetov.
Fighting for a dream
In just the first year, Tatspirtprom was able to utilize around 40 percent of the one million hectoliter capacity originally installed. But Minnakhmetov and Executive Director Rishat Khasanov have even grander plans: "We are talking with Krones about doubling the plant's annual capacity to four million hectoliters." That is meant, in part, as a challenge to the widespread grey market for beer, which he figures accounts for as much as 40 percent of beer consumption and which he views as Tatspirtprom's biggest competitor. And then he mentions "ten million hectoliters" as a medium-term goal. "Our strategic objective is to become the strongest beer producer on the local market here in Tatarstan and to be a major player across Russia. That is our dream and we are going to fight to make it happen."
Wouldn't that be something for you too?
---
Selected machines and solutions