Plant-Based Drinks: Vegan milk alternatives on the rise
Whether climate protection, renunciation of animal products, a health-conscious diet or simply the joy of something new: There are many reasons to enjoy Plant-Based Drinks. So many, in fact, that vegan milk alternatives have gone from niche product to trend seller in a very short time. Both in the retail trade and in the catering trade, the plant-based protein suppliers are increasingly coming to the fore. This boom is continuing, particularly in Europe and the USA: Global Data, for example, forecasts a whopping 21 percent growth for the European market from 2020 to 2025, and as much as 26 percent for the North American market.
Three concepts for different needs
Those who want to promote this ongoing trend and use it for their own benefit can look forward to good news: Getting started producing Plant-Based Drinks is as easy as can be - and you can get both the technology and the know-how to do it from us. Because would you have guessed? Our products, such as Steinecker mash vessels, are perfectly suited for processing Plant-Based Drinks. Not only that: Together with our parent company Krones, we have developed three different concepts for the production of oat drinks and other Plant-Based Protein Drinks. They range from the low-cost starter package, which uses a ready-made oat base as a basis, to the high-quality process, which starts with the milling of the basic ingredients.
Advice and further information
Are you new to the production of Plant-Based Drinks? Or adapt your available capacities to the enormous market growth? We will be happy to advise you on which process and which technology will bring you the greatest benefits!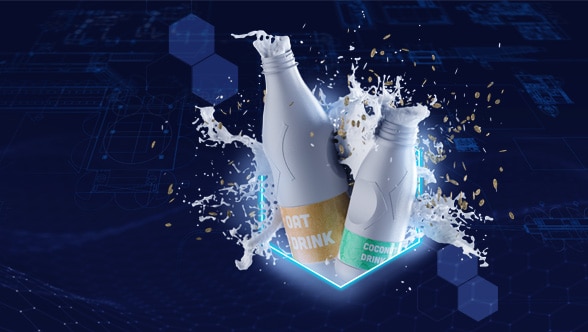 You can find out more about our three technology packages, plus additional information about the exciting world of Plant-Based Drinks, on the Krones website: